Vendors Are Popping Up at Lakeview Wine Co.!
---
Summertime Vendors at the Winery

Throughout the summer, we will be hosting a variety of local pop-up vendors in our beautiful outdoor wine tasting area on the weekends! Two of our favourite vendors from past summers, Holley Woodworking and Coconut Quartz, have already signed on to return and offer more of their fabulous creations to guests at the winery.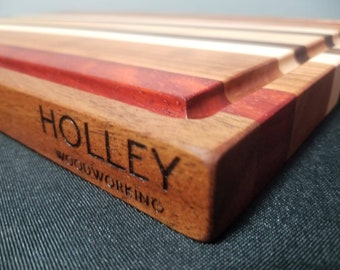 Holley Woodworking is run by husband and wife duo Karley and David Holley, based out of St. Catharines, ON. They offer a diverse collection of high quality home goods that are not only functional, but also unique and handcrafted in fine detail, from game boards and accent tables to cutting boards of all shapes and sizes (perfect for creating a charcuterie board to pair with a bottle of our wine)!


Coconut Quartz offers a range of handmade rocks, crystals, and jewelry created by Cheryl, a Reiki practitioner and Registered Holistic Nutritionist. Based in Niagara-on-the-Lake, Coconut Quartz sells handmade bracelets, earrings, crystals, rings, and so much more.
Book a tasting with us at Lakeview Wine Co. by booking online at www.lakeviewwineco.com/site/niagara-winery-wine-tours-tastings or by calling the retail store at 905-685-5673, and come meet one of the lovely local vendors that we will have onsite!